Visual Intelligence: How We Create What We See

Donald Hoffman's book "Visual Intelligence" is about how we see. The rules your visual intelligence uses can in turn be used in many ways to create a visual experience for the viewer.
Links for these books at Amazon are below the cover picture.
  Margaret Livingstone Vision and Art A fun book by Margaret Livingstone that covers 2D and 3D as well as color, shading and perspective.
 Geometry of Design: Studies in Proportion and Composition "The Geometry of Design", Kimberly Elam is a great book for learning about rectangles, proportions and golden sections.
 Drawing
 I love the way Philip Rawson writes about drawing. The chapter on rhythm and space is particularly interesting.
"The Art of Drawing", another really good book by Philip Rawson. This one is out of print so if you happen to see it grab it!
Chardin
 A Chardin book by Pierre Rosenberg. I have a different one that is out of print but I have seen this and it's a nice book.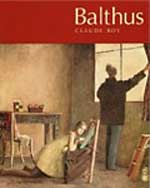 Balthus
 This is my favorite Balthus book, it has a lot in it and good reproductions that are well laid-out.
Balthus Balthus A book about Balthus by Count Klossowski de Rola his son. Good reproductions, less expensive than the one above.
 Constable: The Great Landscapes
 Constable: The Great Landscapes, Sarah Cove.
I have learned a lot from Constable, even though I'm not a landscape painter. This is a really nice book with sketches he made on site and the large studio paintings.
Other Interesting Web Sites
Geometry in Art and Architecture
http://www.dartmouth.edu/~matc/math5.geometry/unit1/INTRO.html
Ames Room
http://www.psychologie.tu-dresden.de/i1/kaw/diverses%20Material/www.illusionworks.com/html/ames_room.html
Golden Section
http://www.mcs.surrey.ac.uk/Personal/R.Knott/Fibonacci/phi2DGeomTrig.html#cons2